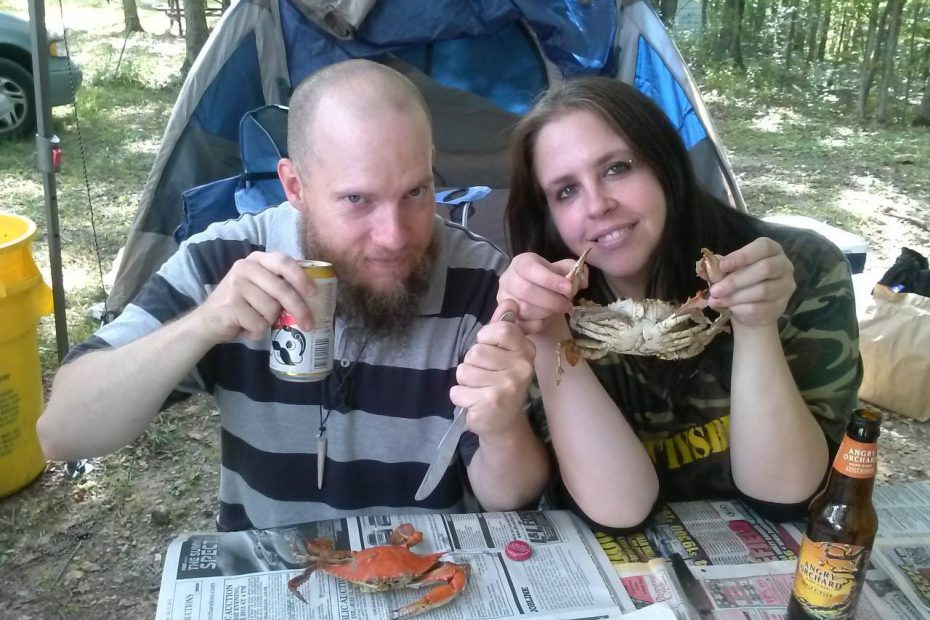 Donald and Crystal are the brains behind the Farmer Bits NFT Project, both farmers and tech enthusiasts in historic Gettysburg Pennsylvania.
Crystal had a vision for Farmer Bits as an opportunity to connect the NFT collectibles themselves with a children's book series she is currently writing called "The Farmers Acres" set to start release in 2022.
We wanted to combine the off-grid, nature-loving lifestyle of our farming network with the pioneering and tech-savvy world of NFT's to build a relationship between the two. 
If we can show other farmers and homesteaders, who already struggle to make ends meet while living sustainably off the land, that they can also make a living utilizing the story of their farm. Perhaps this will open up more opportunities for farmers to use technology or think outside the box to keep their farms going.
We also wanted to undertake this project to see if we could build enough income to pay off our farm and any remaining debt so we can better support Mr. Ed, who you can read more about below.
Crystal has been the sole caretaker of her dad since 2003 when he was forced to quit working in concrete or be at risk of losing his leg due to an old injury sustained in the 80's. This pretty much ate up Crystal's young adult life and forced her to get serious about money and leading the household pretty quickly.
When the landlord for the farm they were renting had died, he left behind 3 large farms that were scheduled to be sold for almost a million each in Maryland, which Crystal couldn't afford on her salary.
They gave her and her dad 30 days to get out, after they had just put down that year's crops and had 50 or so livestock animals and large pieces of farm equipment to now find a home for.
They plowed up all their crops, sold all of the livestock at the auction, and were able to store the farm equipment on a friend's property while they lived out of suitcases.
So for 2 months, she searched for a place where dad could at least still have chickens and a place for animals and maintain the only way of life he's ever known. Despite everyone encouraging her to get a simple apartment. She was determined to not change Dad's way of life that he's had for 60+ years, so she needed a little land and a place he could live out the rest of his days without worry about losing everything again.
In 2008 she bought what is now called "Copper Kettle Farms" at 28 years old on her simple $35k salary at the time, after spending the previous 2 months homeless with her dad. She continues to take care of her dad while he gets to enjoy laying in the hammock and watching old westerns and continue enjoying his simple country life with no risk of being homeless again.